2020: A Year of Learning,
2021: A Year of Hope and Healing
by Monchi Ampil
We are now in the last month of the year, and many are looking forward to 2021 and hoping that the new year to come would bring us hope and better beginnings.
One thing the world awaits is a vaccine that could help stop the spread of COVID-19, and the good news is that Pfizer and Moderna, two of the leading vaccine developers, are done with their Phase 3 and final trials that showed at least 90% effectiveness.
This means that their vaccines are safe, effective and just waiting for approval for use from the right governing body that would give a green light.
Other countries are rolling out their vaccination program within this week, just like in the UK. For us, the analysts' earliest estimate on the vaccine's availability is March 2021. It's still a good sign since vaccines usually take years to develop, but it only took 10 to 12 months to develop the COVID-19 vaccine.
The government has already laid out plans for the country's vaccination program. According to IATF's Chief Vaccine Czar Carlito Galves Jr., they are looking to administer vaccines to at least 60 million Filipinos to achieve herd immunity. The vaccination program will last for three to five years for more than 100 million Filipinos.
We interviewed Mr. Edson C. Guido, Head of ABS-CBN Analytics team who has been monitoring the COVID-19 situation in the county through his number crunching and analysis. Here we tackle how he thinks the country must prepare once the vaccine has arrived and how we can still improve our pandemic response.
What are the vaccines that might come soon here in the Philippines?
The Philippines has already secured 2.6 million doses of AstraZeneca's COVID-19 vaccine. Others that are part of the portfolio are Pfizer, Sinovac, Sinopharm, Gamaleya, and Johnson & Johnson.
Once approved by FDA, when will the vaccine be available? And what are the struggles and problems we might face regarding its distribution?
Best-case scenario is the second quarter of 2021. However, supplies will still be limited next year and there will be challenges in logistics and deployment. For one, the cold chain infrastructure is not yet available in the country.
What are the things we should still improve by next year in handling this pandemic? Should we test more? Should we hire more contact tracers? Should we build more isolation facilities?
The positivity rate has declined in recent weeks. (Editor's note: according to the news, it has surged since Dec. 15). However, we should continue testing especially in regions where the positivity rates remain above 10%. In terms of contact tracing, Mayor Magalong said that for one positive case, 37 close contacts must be traced. The Philippines is still far from this ratio.
Since our country has been improving somehow and the vaccine is within reach, do you think we'll get past the pandemic sooner than later? Lastly, when do you see restrictions being lifted?
I think it still depends on various factors. How effective is the vaccine in a real-world setting. How long is the duration of the immunity? How many people are willing to get vaccinated?
A safe and effective vaccine will definitely help but it doesn't mean that the end of the pandemic is near. We still have to observe minimum health standards such as social distancing and the wearing of face masks until a vaccine becomes widely available.
The Philippines has been improving on its COVID 19 response since the outbreak began in March with more testing being done, building of more isolation facilities, employment of more contact tracers, and ample provisions of PPE to our healthcare workers.
For Baguio City Mayor and country's Contact Tracing Lead Mayor Benjamin Magalong, however, even with these developments and the presence of vaccines in the near future, the improvement of our virus response and the health system as a whole should be a continuing process.
For Mayor Magalong, we have to learn to live with the COVID-19 virus in the meantime because it will be a long and enduring battle with the pandemic, so we have no choice but to adapt to the new normal. He also mentioned that controlling the spread of the virus is cheap. We only have to rigidly follow the health protocols that were laid down by the IATF, because for him it's about discipline, not to avoid risk, but to have responsible behavior.
The year 2020 was a tough year, but we learned a lot. We look forward to 2021 as a healing and much-improved year. As Mayor Magalong said we must live, function and do business with the virus. We've gone through the worst and 2021 provides us hope, for hope must never be lost.

Other sources: FDA: COVID-19 vaccine emergency approval likely in January, arrival in PH possible by March 2021 (cnnphilippines.com)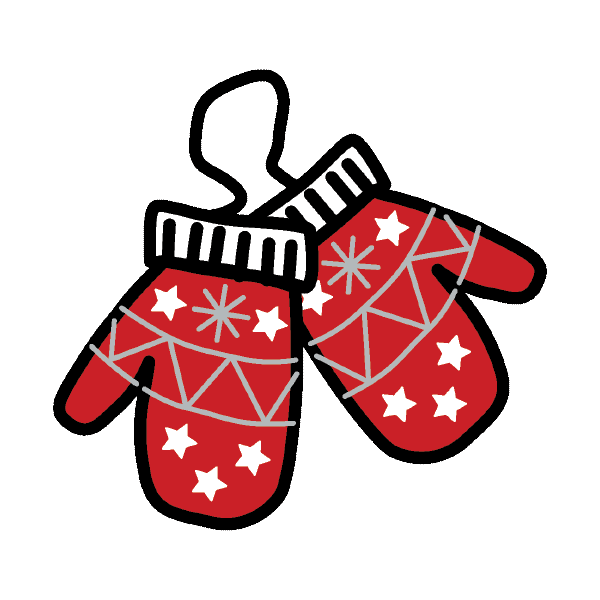 ---
Did you like this article? Give it a clap!
Previous: From the Top: MPTC Acquires Parking Provider, DibzTech, Inc.